Writer-in-Residence
Gallery 44
January 2023 to December 2024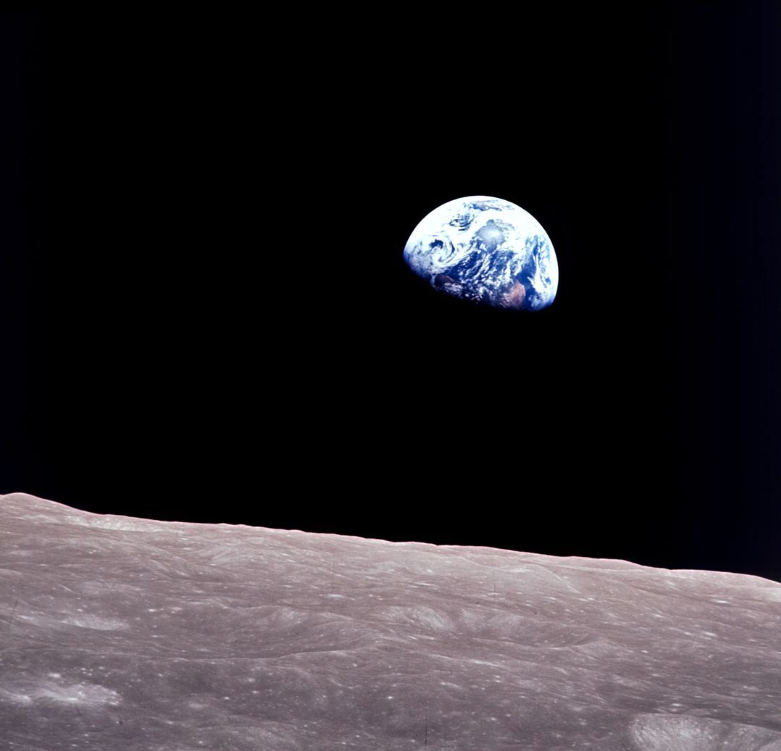 Earthrise
, 1968. Courtesy of NASA.
Currently the 2023-24 Writer-in-Residence at Gallery 44, collaborating with Soft Turns, Artist-in-Residence, on a series of original essays and publications commissioned by Gallery 44.

November 2023: universal, timeless, celestial
When we use nature metaphors to describe mechanical and technological entities, we naturalize and neutralize the man-made systems and structures that increasingly delineate our lives. The concept of the Cloud is one metaphor that has come under scrutiny as of late. Clouds evoke images of weightlessness, universality, disembodiment and ethereality; clouds are seen as an endless natural resource that exists somewhere vaguely out there—a picture that is quite removed from the hardcoded material infrastructure that supports it.
Read the full text here
.
June 2023: chiseled in the stony flesh of the planet
Until recently, the notion that plants were capable of anything resembling intelligence was considered far-fetched. Lacking the physiological mechanisms believed to be required for basic levels of cognition and thought, plants were relegated to the status of automatons, incapable of intelligence or complex decision-making, driven entirely by genetically ingrained instincts. This approach was reflected in their limited representational modes, which tended to emphasise plants as passive creatures at the mercy of their environments, objects that are acted upon rather than actants in and of themselves. This assumption justified plants' negligible moral value, which allowed them to be readily exploited and extracted in the pursuit of capitalist accumulation.
Read the full text here
.